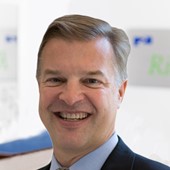 David Dobies
Managing Partner
Boston
+1 617 615 9913
Home to Riverside Credit Solutions, Boston is a treasure trove of Americana, such as the Freedom Trail, the iconic grounds of Harvard University and Fenway Park.
Fun things to do:
The Freedom Trail, a 2.5-mile, red-lined route that leads you to 16 historically significant sites — each one an authentic treasure. Explore museums and meetinghouses, churches, and burying grounds. Learn about the brave people who shaped our nation. Discover the rich history of the American Revolution, as it began in Boston, where every step tells a story.
Fenway Park remains, much like it did the day it opened on April 20, 1912. Come to a game and find out why Fenway Park is "America's Most Beloved Ballpark."
Boston Public Garden was the first public botanical garden in America
Boston's North End is, by its very nature, an organic, living, vibrant, and ever-changing urban neighborhood. Encompassing the heart of the Freedom Trail attractions, it is a major tourist destination point for history buffs.